Vok Bikes, a leading technology innovator in the electric cargo bike industry, has successfully concluded a seed funding round, raising €3.8 million. The funding round, which welcomed SmartCap as a new cleantech investor, will propel the expansion of Vok's electric cargo bike fleets across multiple regions in Europe. With this investment, Vok Bikes solidifies its position as one of the frontrunners in the industry.
The seed round included prominent investors such as SmartCap from Estonia, Metaplanet led by Jaan Tallinn, Specialist VC, Sunly, a group of angel investors, and a €300,000 grant from Enterprise Estonia. SmartCap Green Fund, established in 2022, specifically focuses on supporting startups that tackle environmental challenges and align with climate goals.
Sille Pettai, Fund Manager and Member of the Board of SmartCap stated, Vok Bikes contributes to solving environmental problems with the development of cargo bikes, particularly in the transportation sector, where there is a growing need for innovative solutions. As Vok Bikes leads the way in addressing this demand, it was a logical step for SmartCap to participate in this seed round and contribute to the advancement of transportation sector innovation."
The adoption of cargo bikes has been steadily increasing across various industries, including food and parcel delivery, property management, and maintenance and repair services. Local governments, striving for carbon neutrality, have implemented measures like congestion charges and parking costs to promote sustainability. Consequently, the electric cargo bike market, valued at over €1.2 billion in Europe, is experiencing significant growth. In 2022 alone, the B2B cargo bike market in Europe grew by more than 100%, with Germany releasing 200,000 cargo bikes to the market.
Indrek Petjärv, co-founder and CEO of Vok Bikes, explained, "Our bikes enable environmentally friendly trips with significantly lower CO2 emissions, lower costs per kilometre, and faster travel times compared to cars in urban settings. We are proud to serve customers in cities across Europe, including London, Munich, Amsterdam, and Stockholm. Our long-standing partnerships with esteemed organizations such as Wolt, Donkey Republic, Mathem, Foodora, and Estonia's postal service Omniva validate the reliability and operational efficiency of Vok bikes."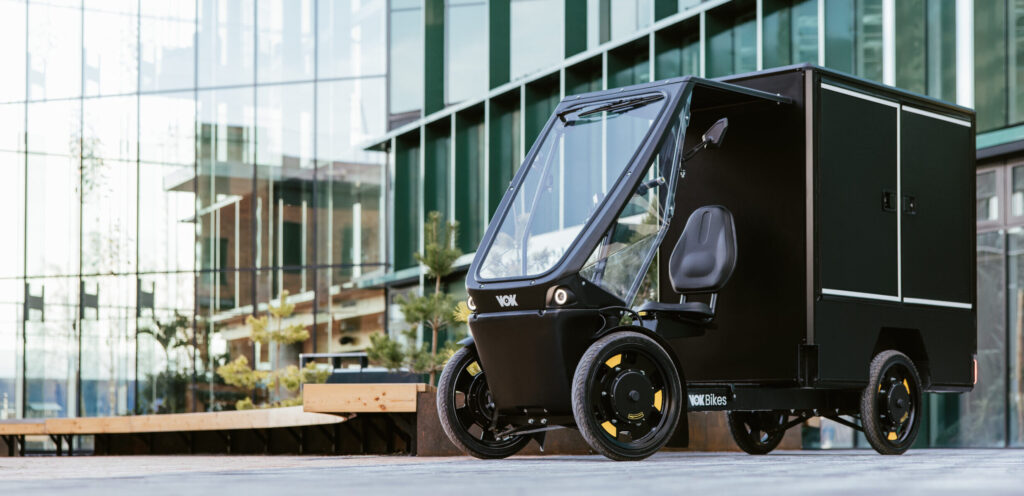 With the recent launch of a new model offering five times the cargo space in the UK, Vok Bikes has entered the customer segment of multinational freight companies and large-scale e-commerce businesses. Supported by the new funding, Vok Bikes is on track to release an additional 1,000 cargo bikes across Europe in the next year, with deliveries already underway for the new client segment.
Setting itself apart from competitors, Vok Bikes takes a unique approach to custom development. Unlike industry incumbents who rely on off-the-shelf parts, Vok Bikes focuses heavily on customized solutions, from batteries to the brake system. This approach has enabled the company to significantly reduce the total cost of ownership (TCO), with a maintenance interval of just once a quarter, compared to the more common 3-4 week intervals seen in the industry.
Vok Bikes prides itself on being the safest cargo bike provider in the market, thanks to its team of former Student Formula engineers who have incorporated cutting-edge electronic driving aids. The company has introduced groundbreaking features to the micro-mobility sector, addressing the growing safety concerns of couriers. These features include an ABS braking system and traction control.